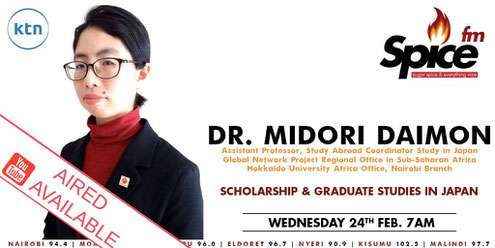 Study Abroad Coordinator is back on Spice FM for the FINAL week.
Tune in to Spice FM to learn more about study in Japan!
Focus today will be on post graduate studies. 
 Radio station: Spice FM
Time:  7AM (GMT+3)
MISSED THE SHOW? No worries, you can listen to it on-demand from the link below.